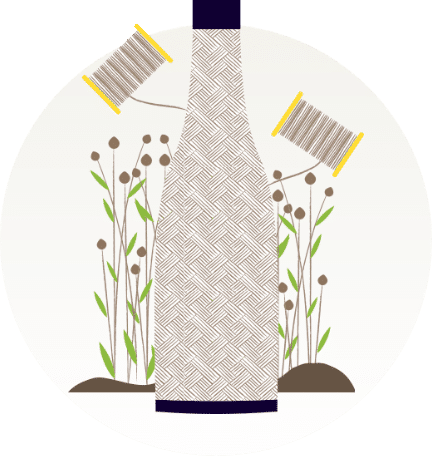 Our ambition
To provide an environmentally friendly alternative to glass.
Faced with the increasing scarcity of resources, climate change and environmental degradation, we are seeing increasing demand from both consumers and manufacturers for containers that support sustainable innovation.
The environmental impact of glass in the packaging and containers sector is now well established.
In spite of their respective qualities, both these materials have their limits from an environmental perspective.
Our concept in 3 minutes.